description
Gorgeous Albino Koi Guppy Trio
Trio of Young Koi Guppies (1 male and 2 females). The pictures below are a typical representation of the Albino Koi Guppies when they are adult age. The guppies you will receive will be between 6 and 8 weeks old when shipped. These are a fairly new import from Thailand and are still fairly rare as far as guppies are concerned. The females get plump and drop large numbers of fry.
Live delivery guaranteed.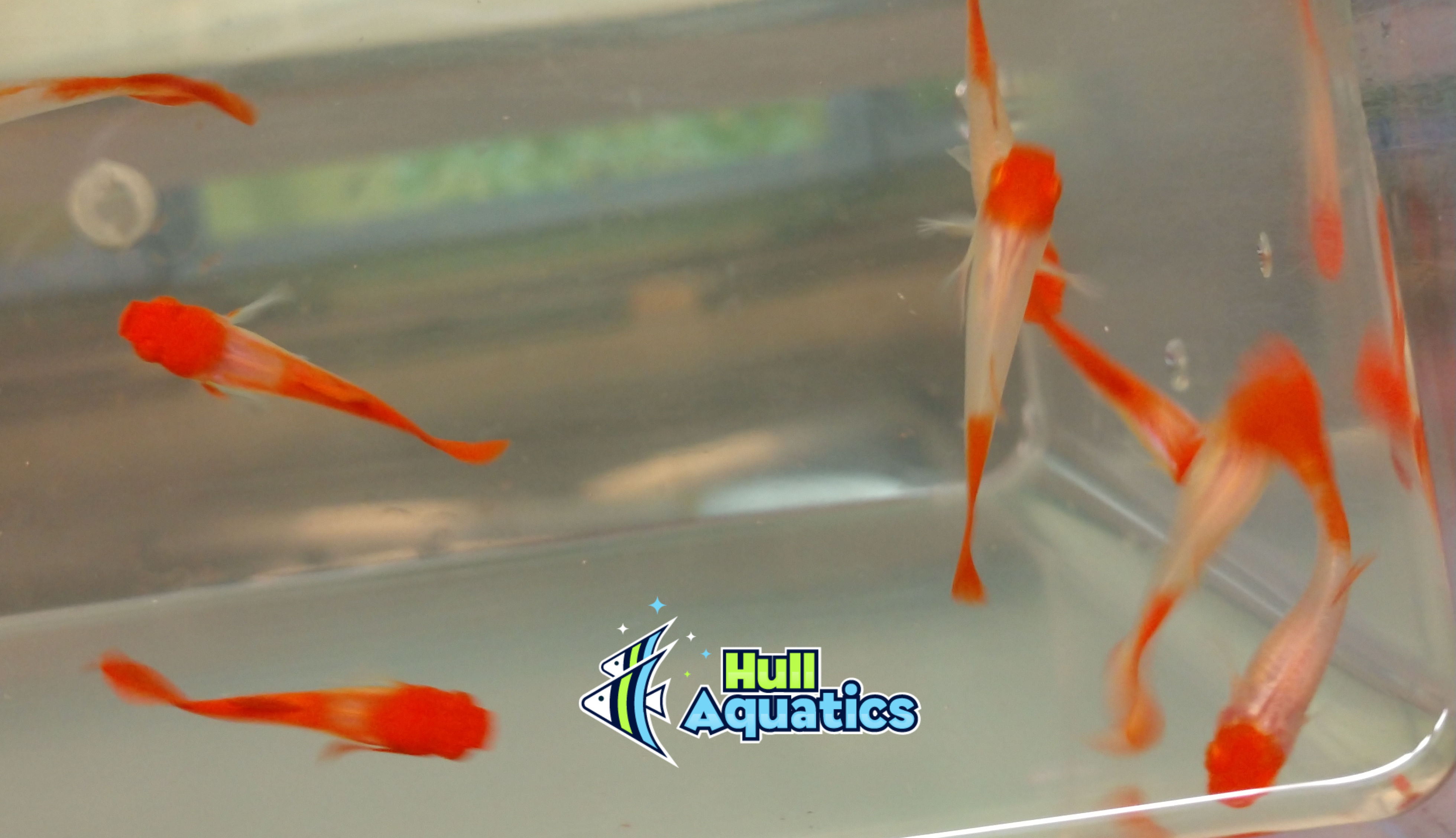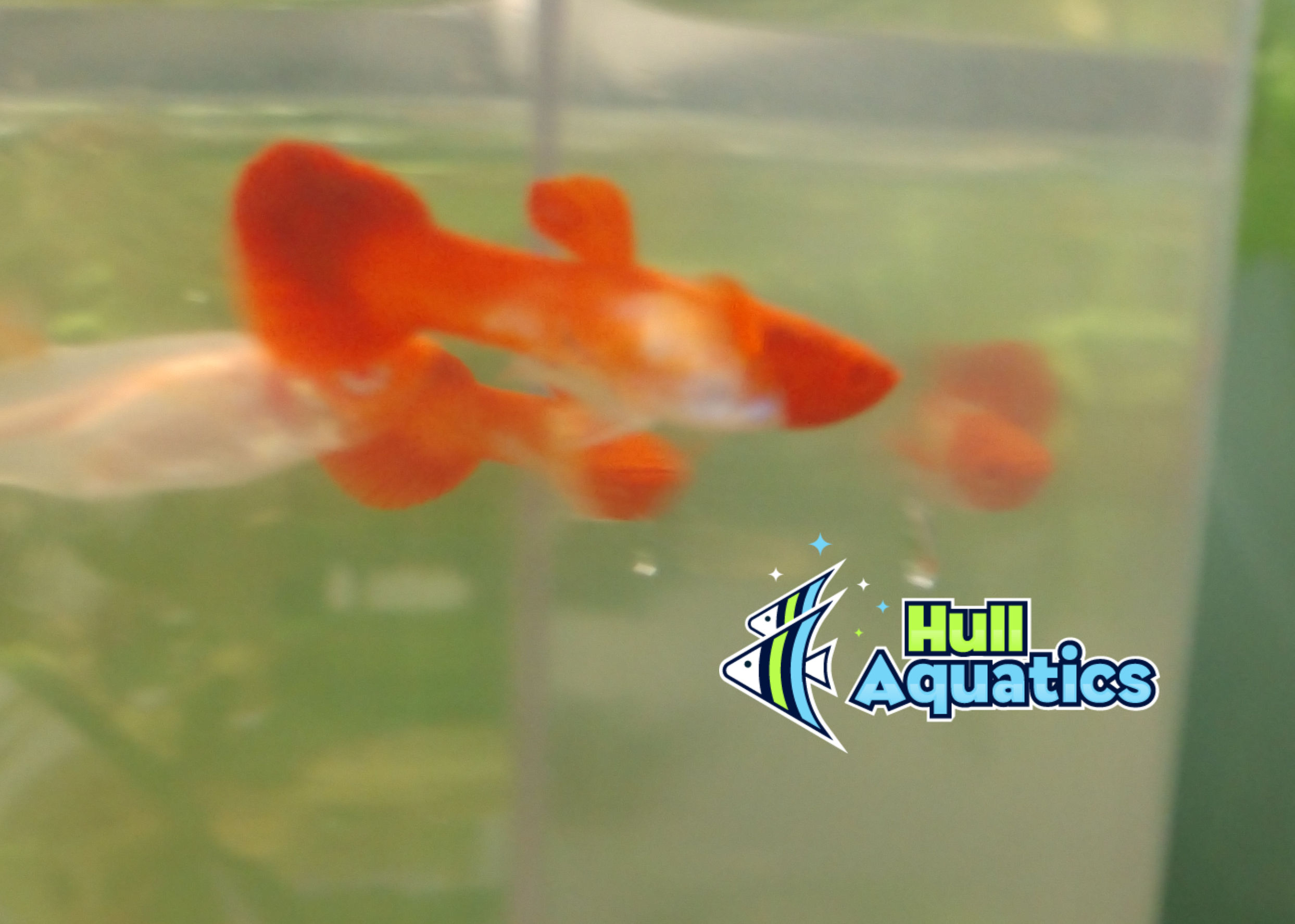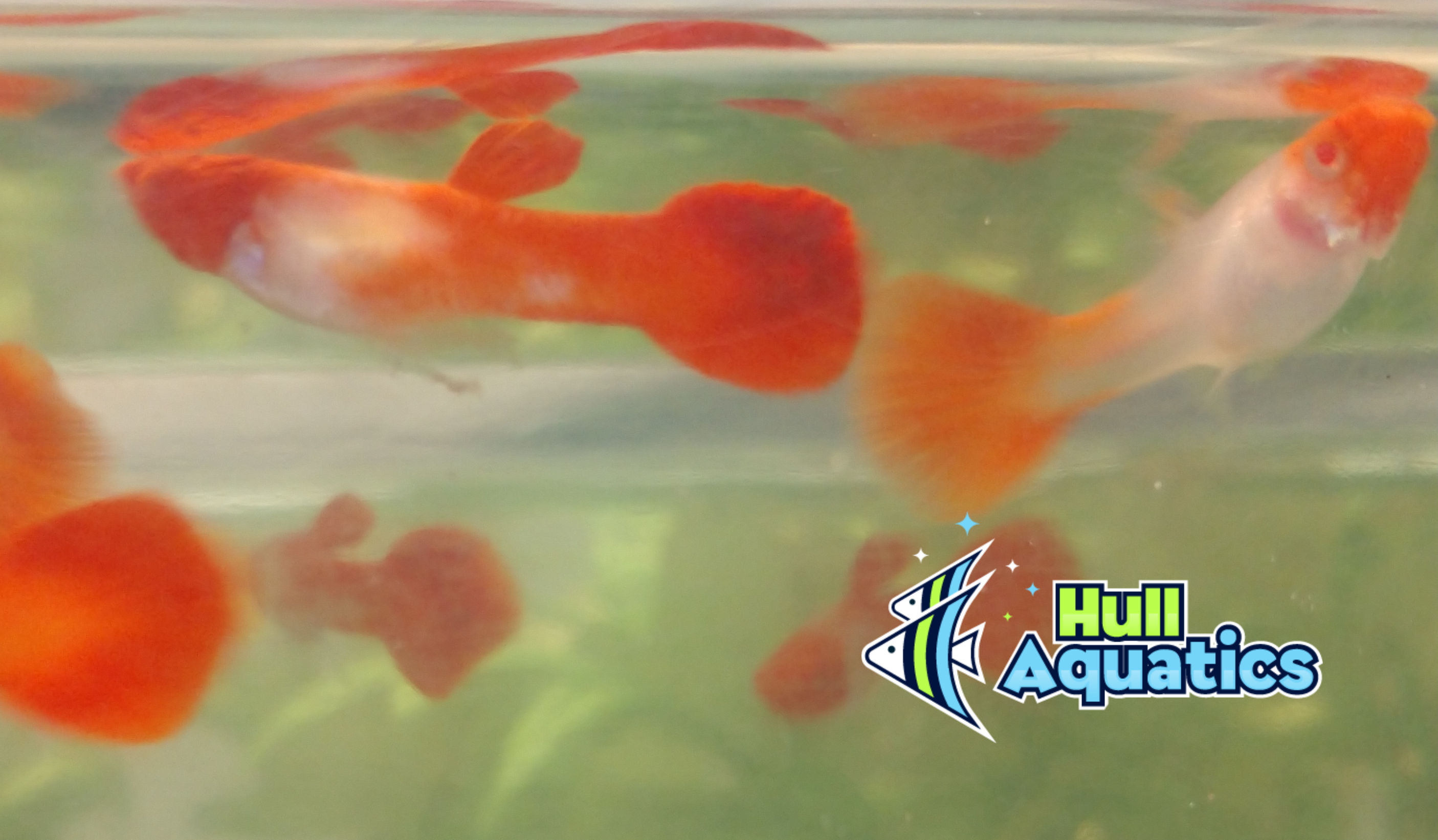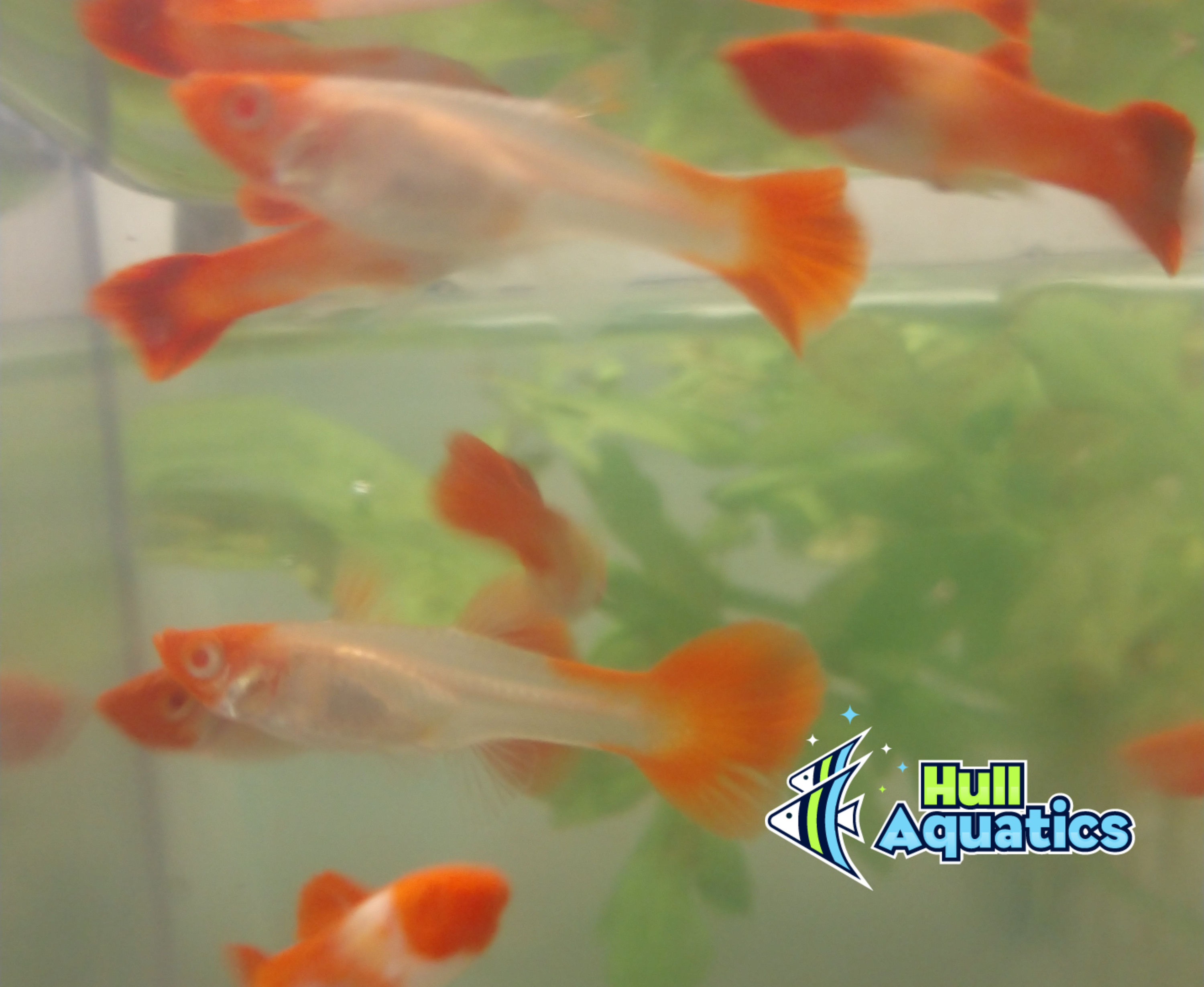 Live delivery guaranteed.