description
Gorgeous Albino Koi Guppy Males (3)
Trio of Young Koi Guppies Males only (3 males). The pictures below are a typical representation of the Albino Koi Guppies when they are adult age. The guppies you will receive will be between 6 and 8 weeks old when shipped. These are a fairly new import from Thailand and are still fairly rare as far as guppies are concerned. Our grow out tanks are overstocked with males so we are now offering a trio of males only.
Live delivery guaranteed.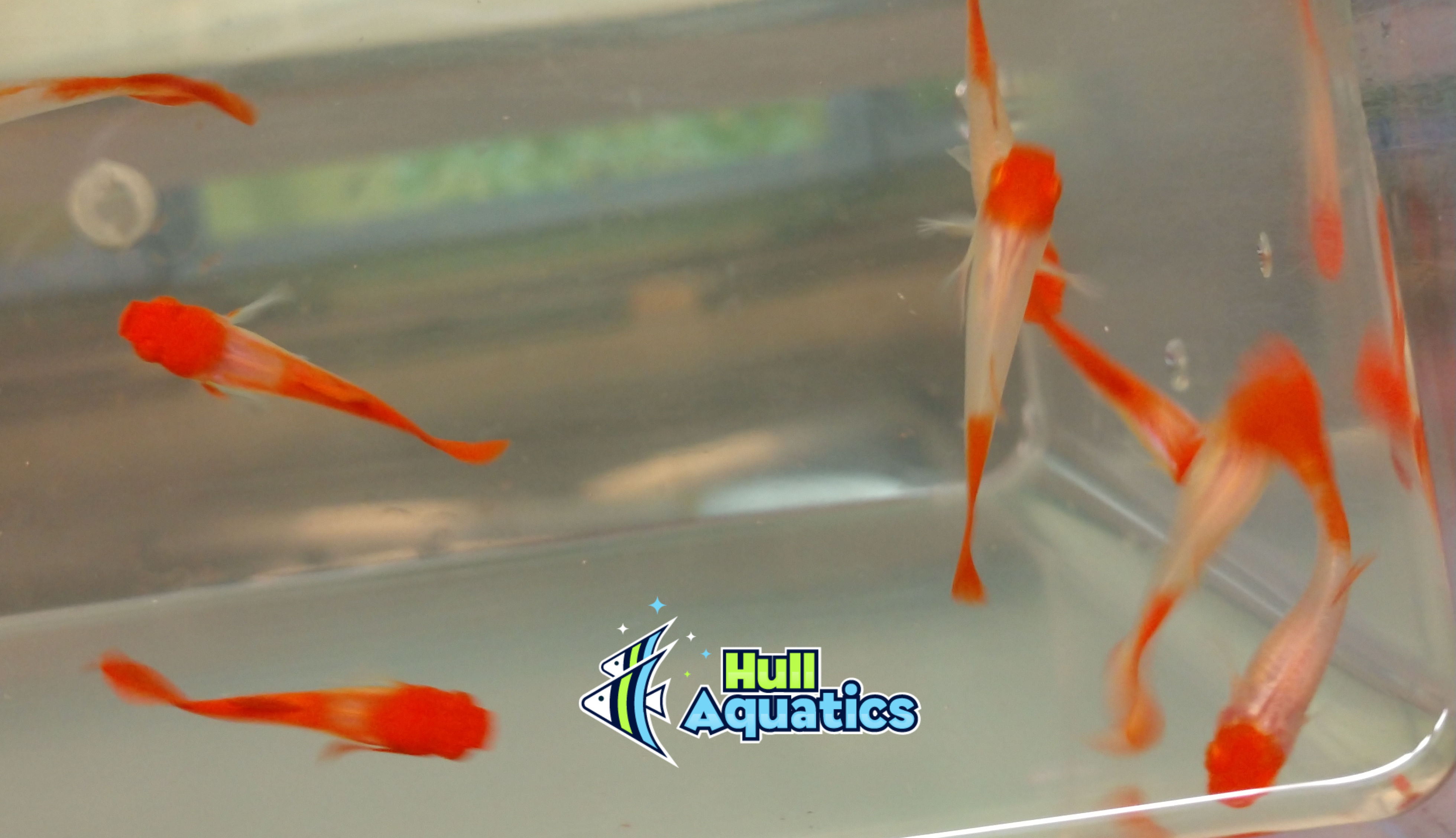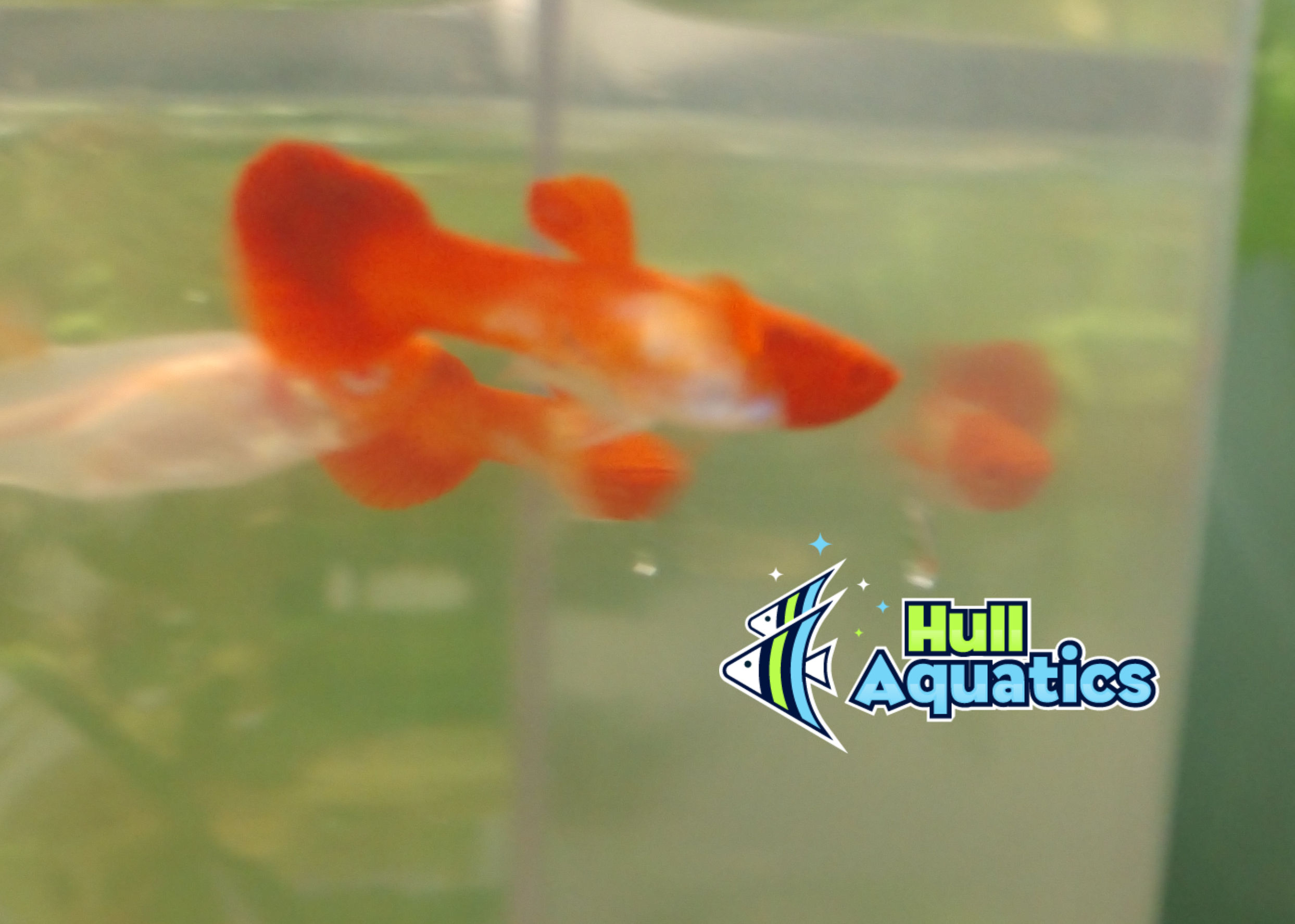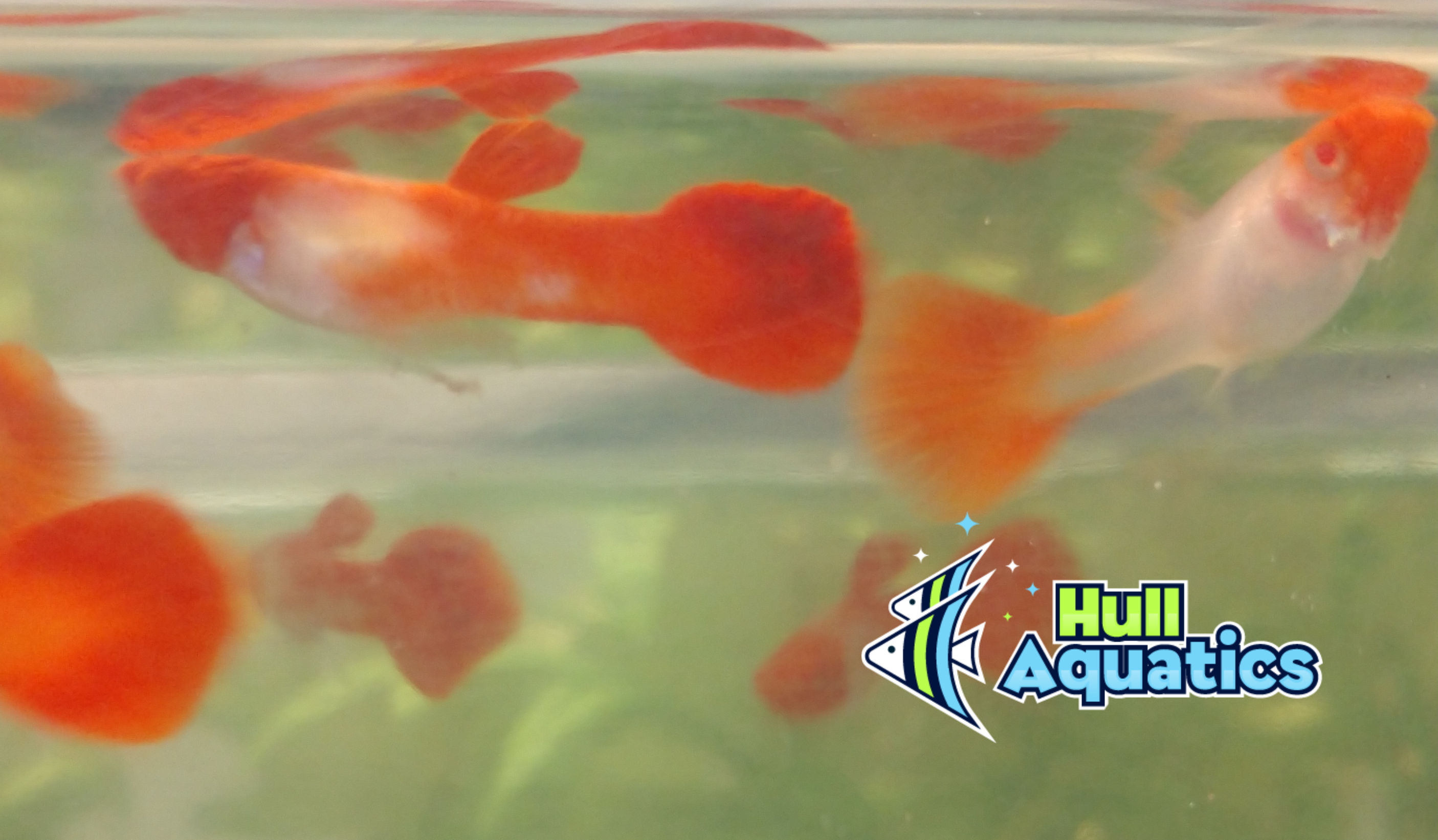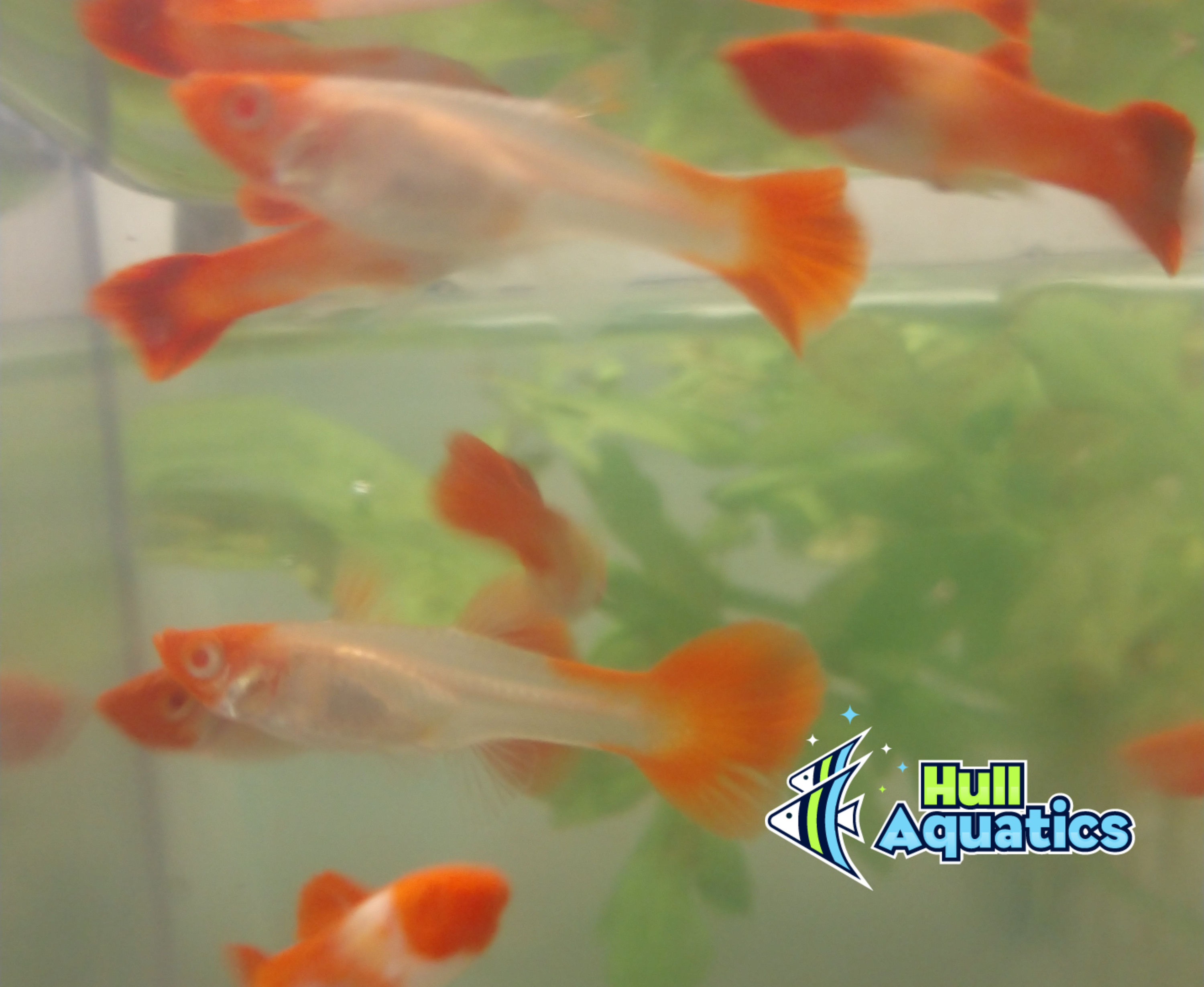 Live delivery guaranteed.