description
Gorgeous Black Angelfish Young
1 Young Healthy Black Angelfish at Dime size. As you can see from the pictures of our breeders below, the Black color of these angels is nice and solid. The top few pictures are of our breeders. These fish when mature are a solid black color and will display nice healthy red eyes. Amazing to see in a group of 10-12 swimming in a tank.
Live delivery guaranteed.
Shipping calculated at checkout.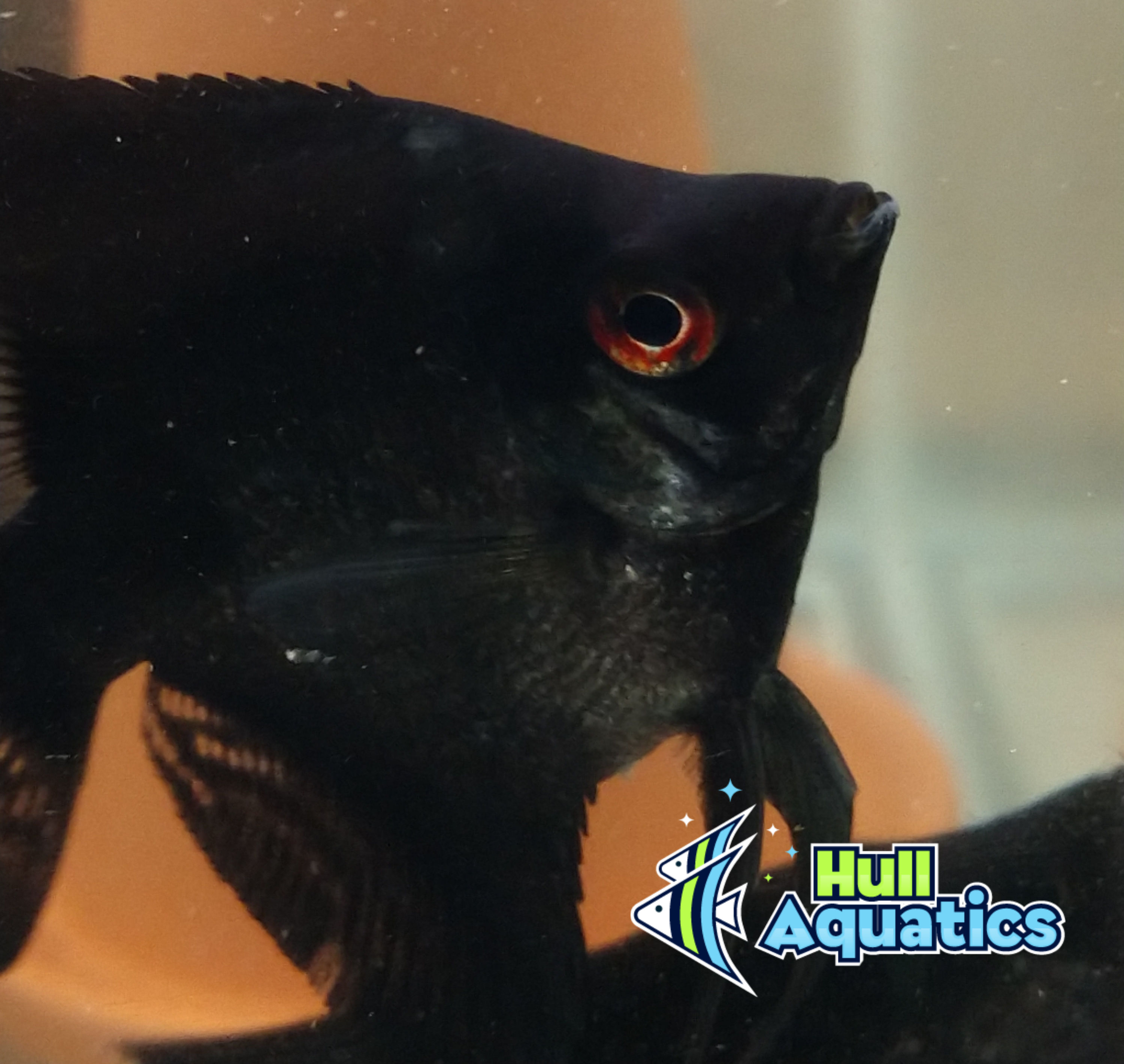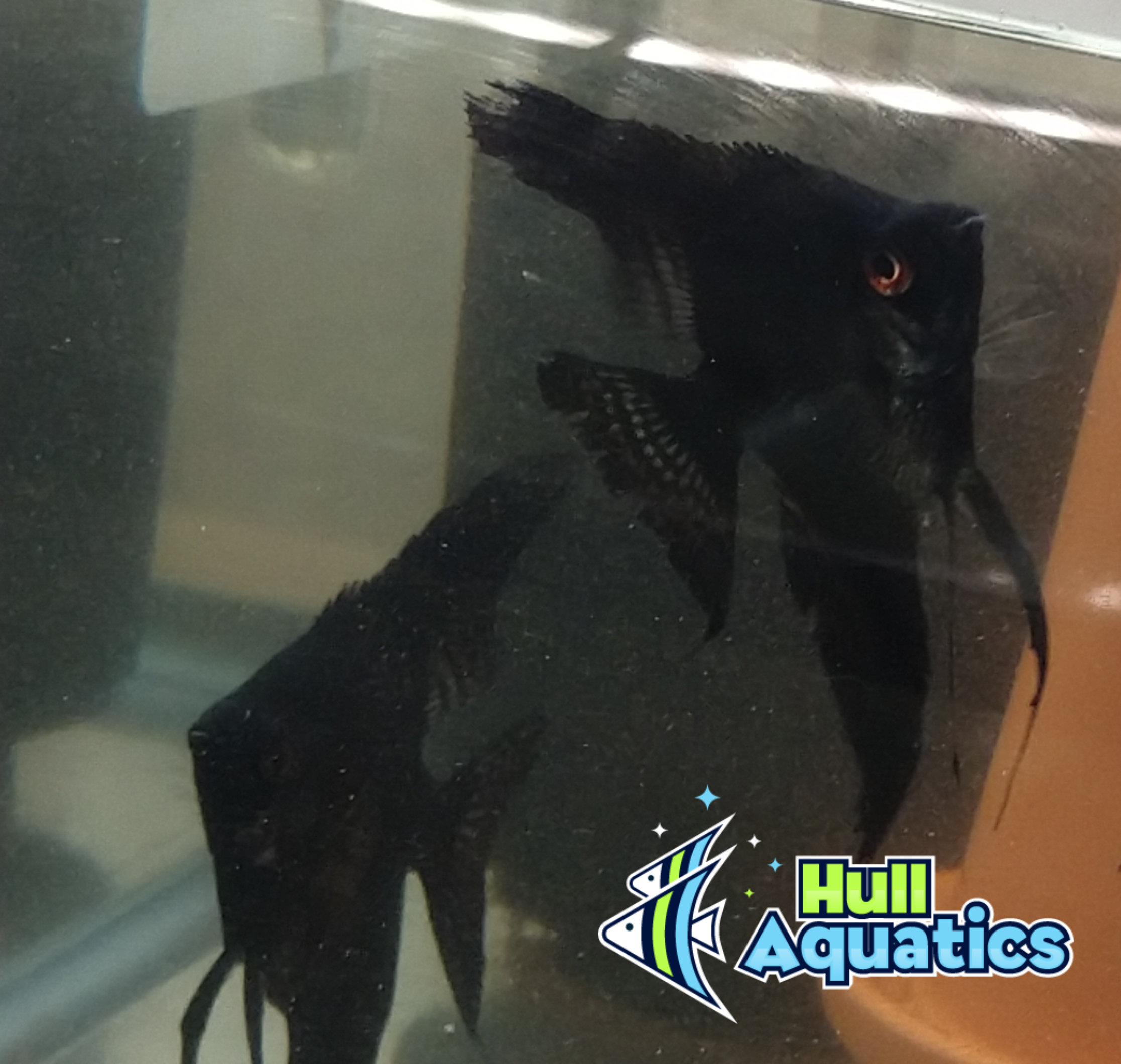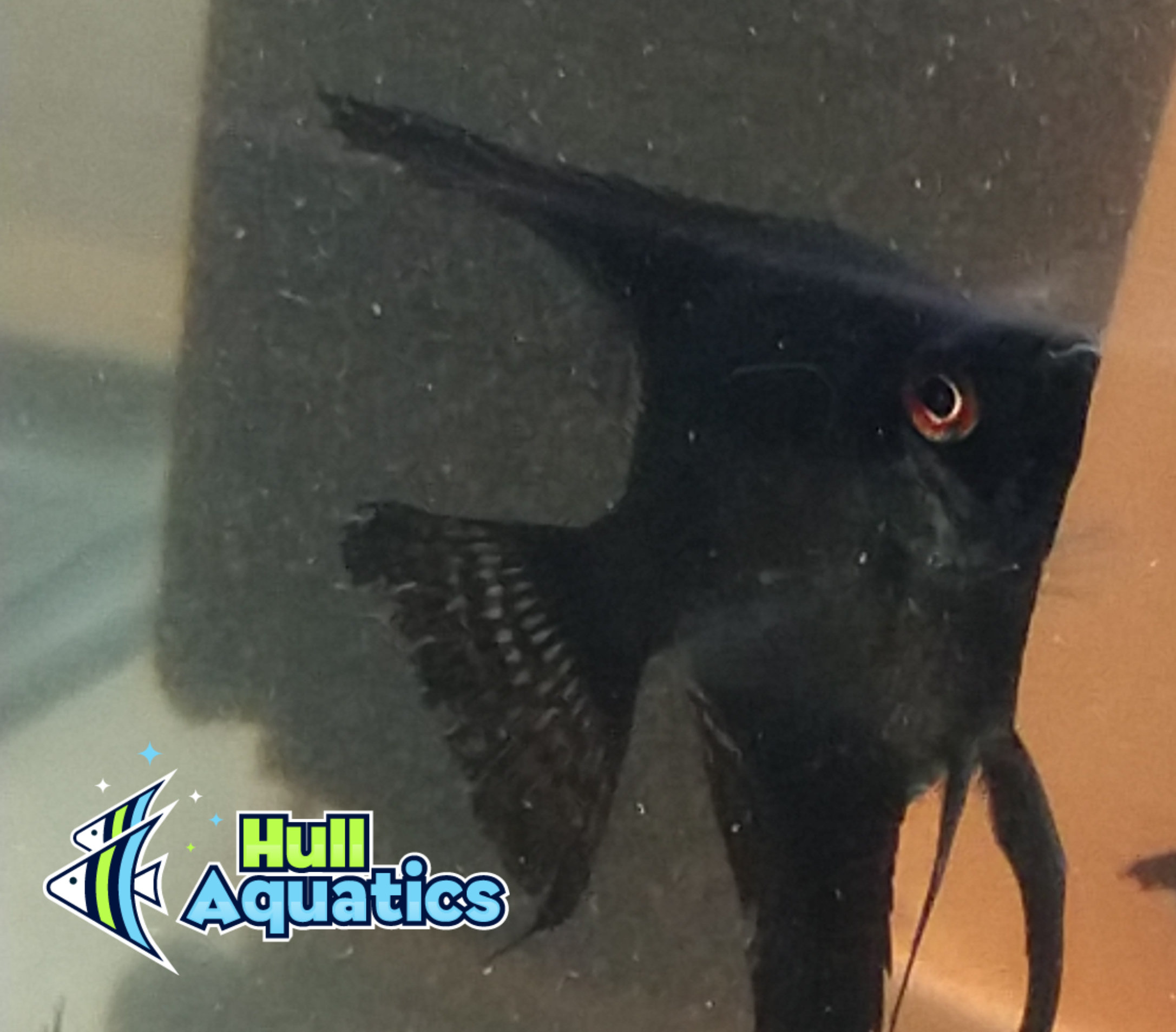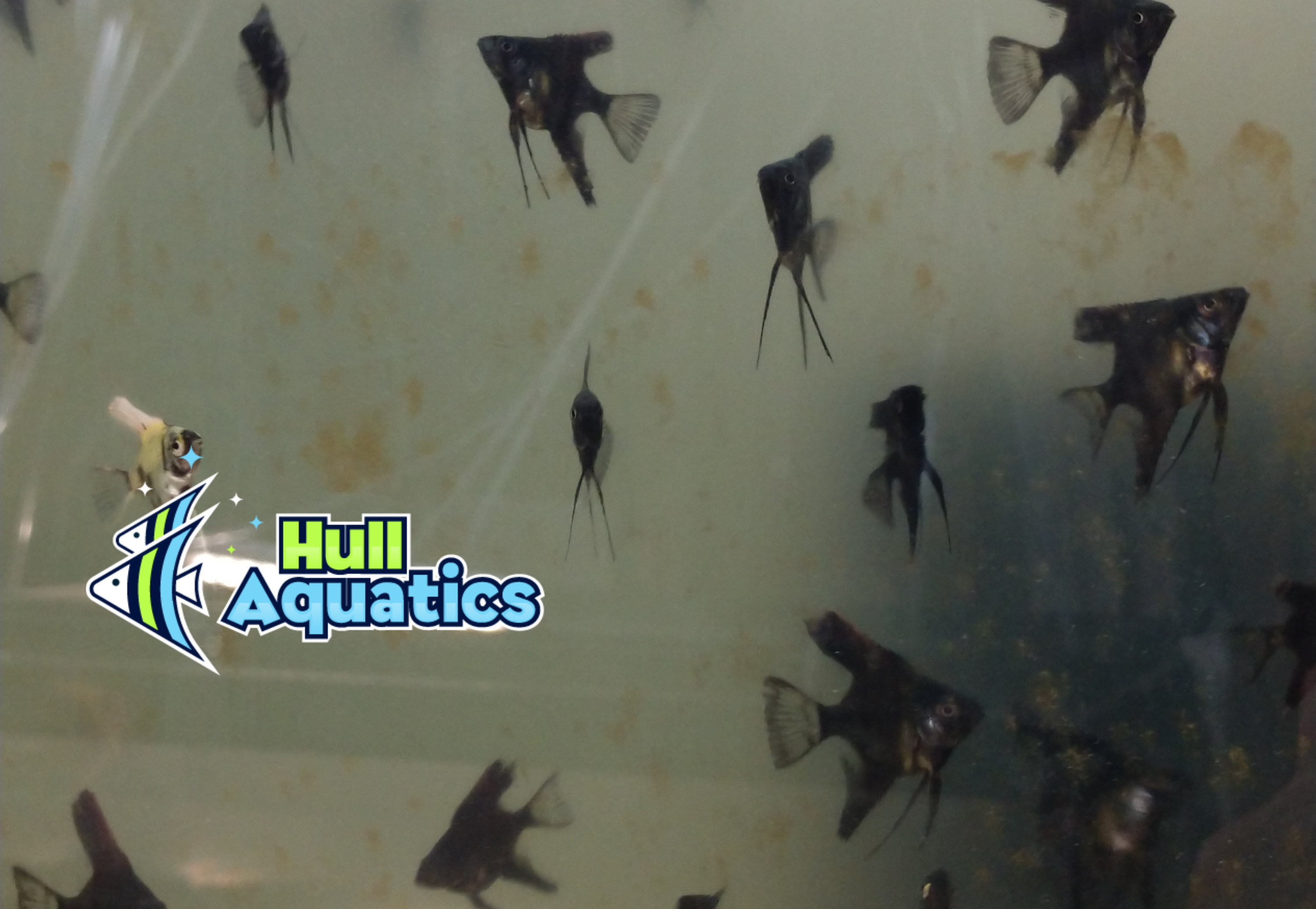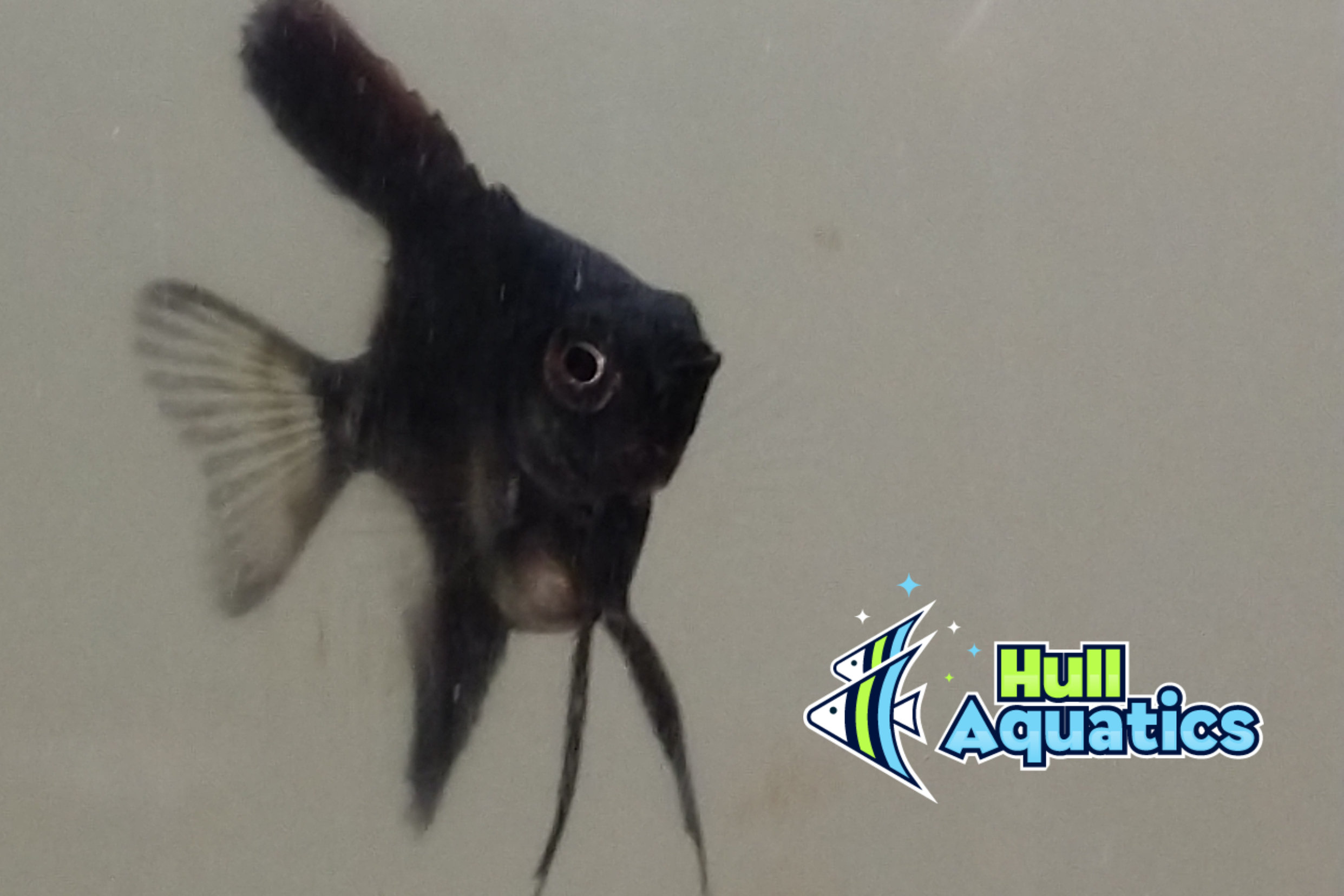 Live delivery guaranteed.