description
Gorgeous Half-Black Pastel Guppy Trio
Half-Black Pastel Guppy Trio (8 weeks old). You will receive 1 male and 2 females. The pictures below are of our breeders and are a typical representation of the trio when they reach adult size. This strain has a nice white to cream colored caudal and dorsal fin with a deep black body. These will also throw some ribbon fin young. These guppies are very hardy and thrive in almost all water conditions. Large drops of fry when they are adults. Top picture is of a male and the bottom picture is a female.
Live delivery guaranteed.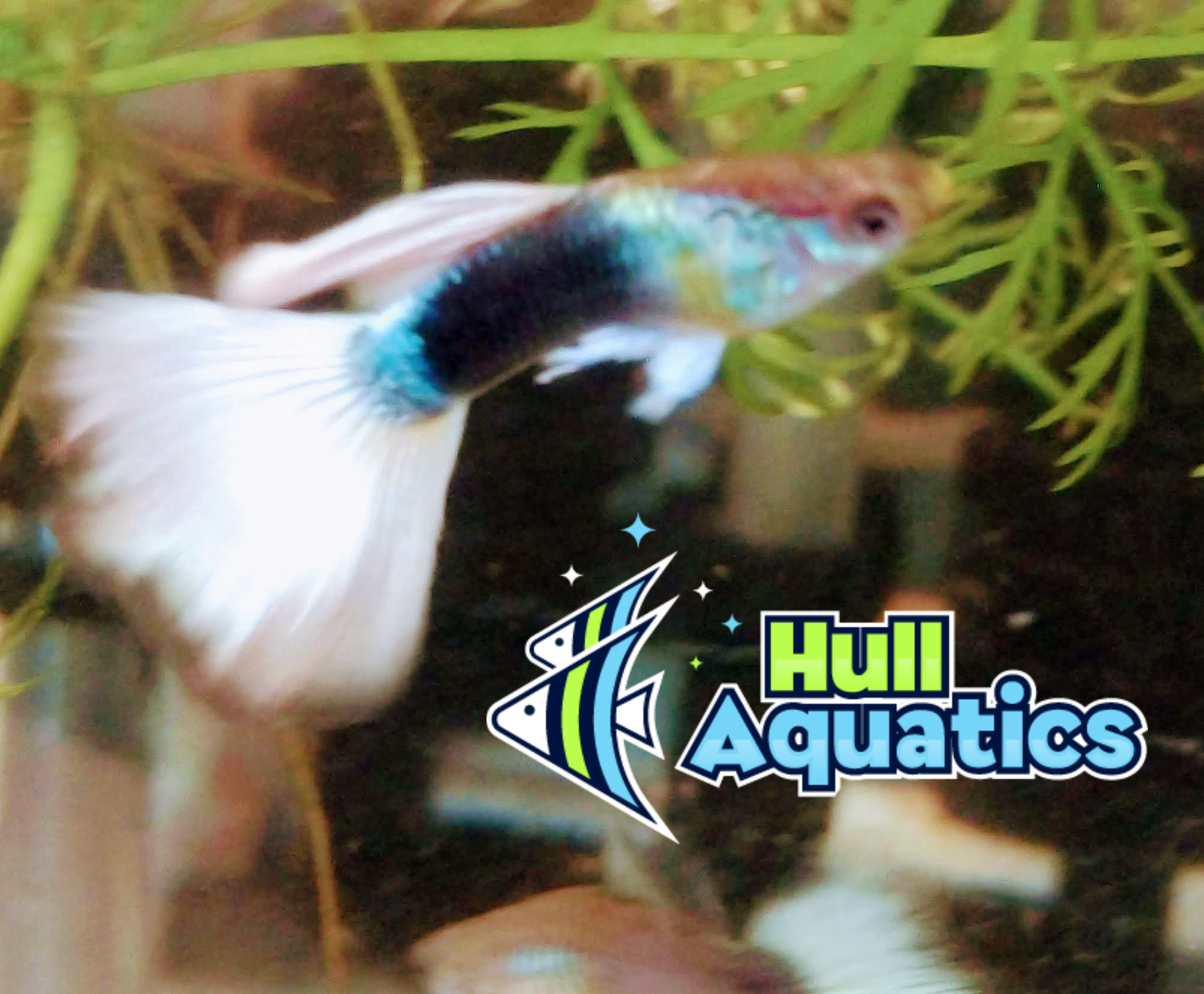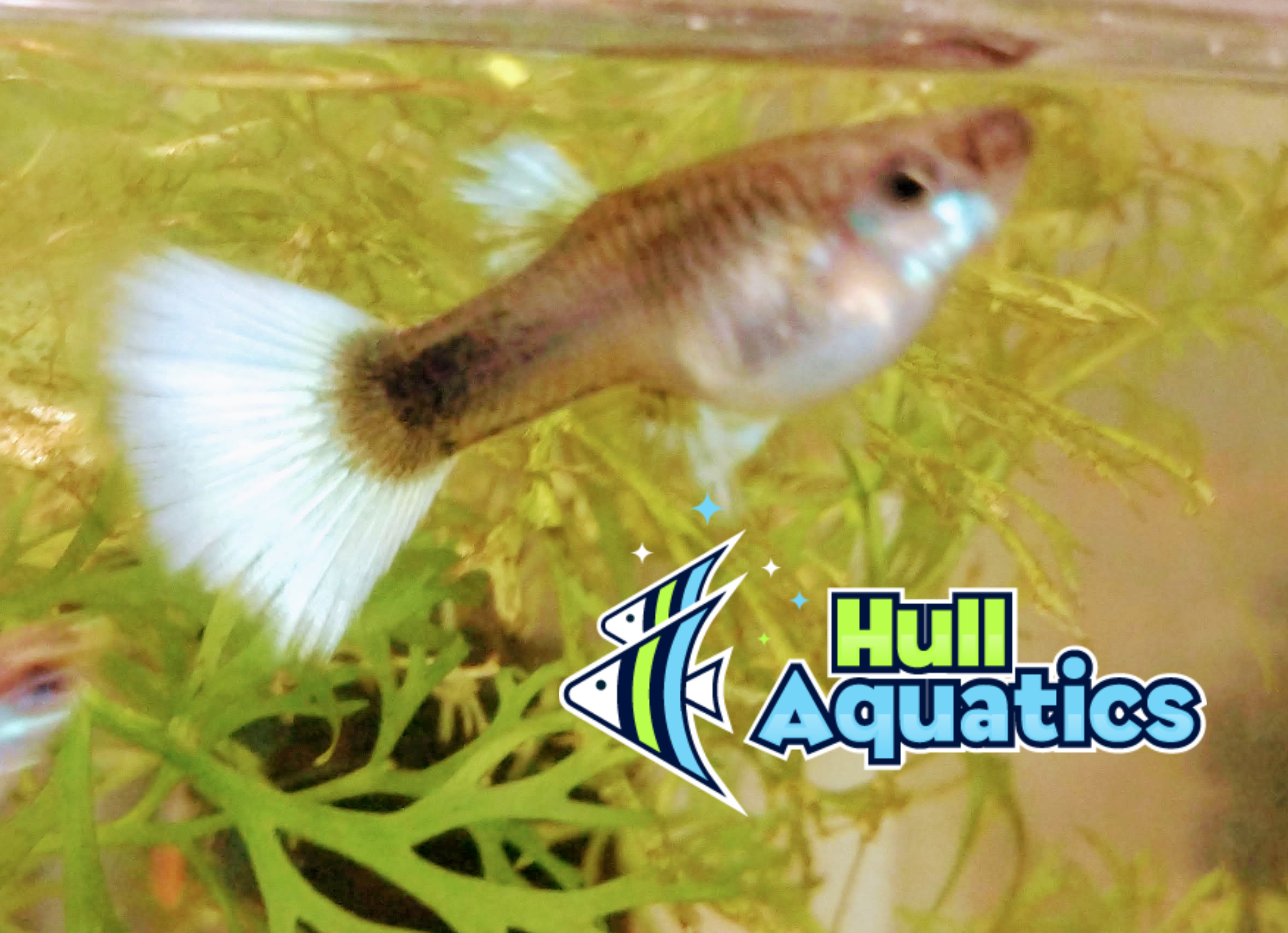 Live delivery guaranteed.