Peaches and Cream Albino Guppy Trio
description
Peaches and Cream Albino Guppy Trio
Trio of Young Peaches and Cream Albino Guppies (1 male and 2 females). The picture below is a typical representation of what the males look like when mature. A nice cream to yellow color with peach colored strips or spots on the caudal fin. These breed true. The young will not start to develop the peach colored stripes or spots until they are about 3 months old. The older the males get, the darker the stripes and spots become.
Live delivery guaranteed.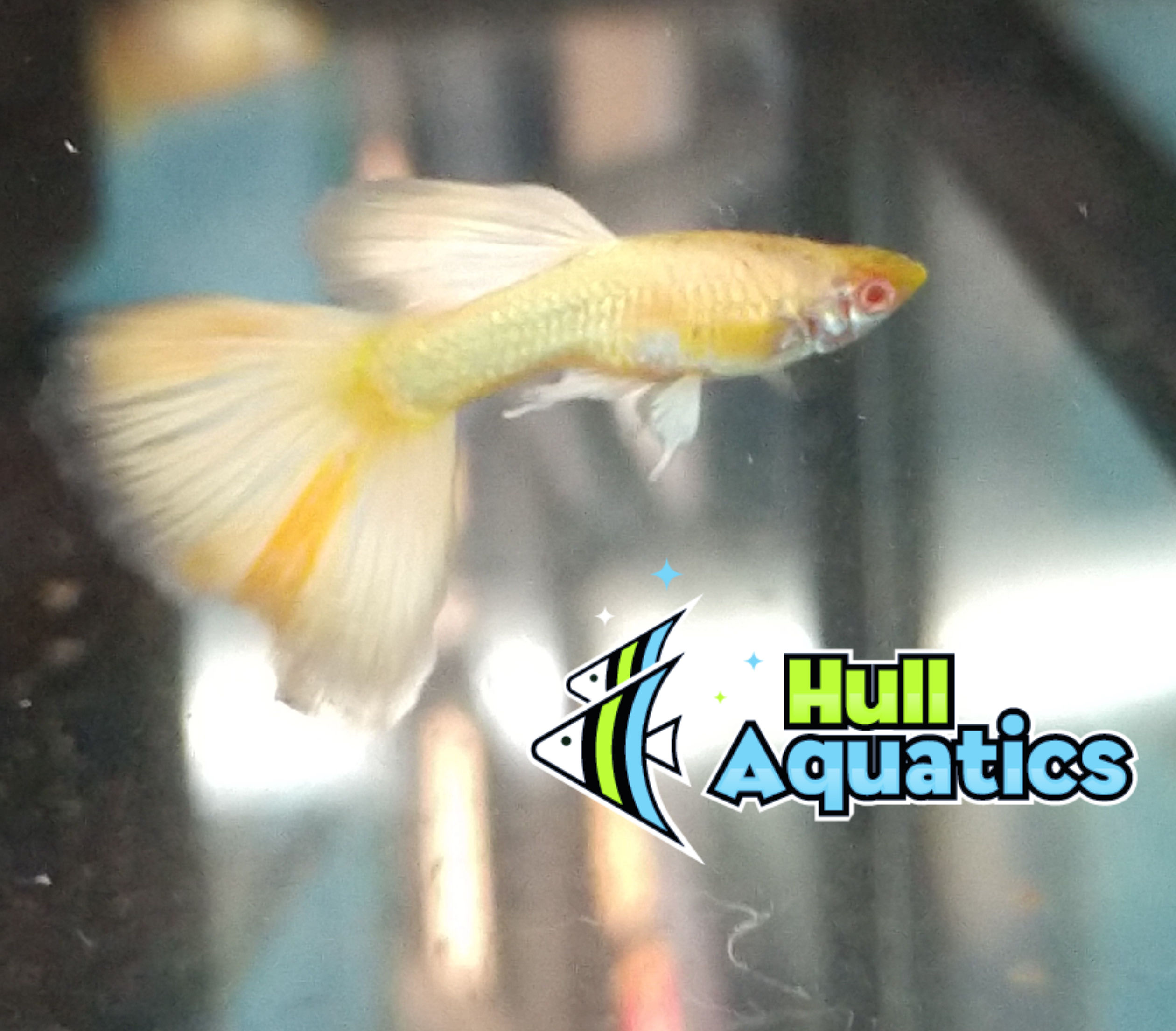 Live delivery guaranteed.