description
Gorgeous Silver Angelfish
Healthy Silver Adult Angelfish. As you can see from the pictures of our breeders below, the shape of these fish is outstanding. Solid dark bars and nice healthy red eyes. These also have wild blood in them and I often use them in my breeding program to strengthen other colors. The pictures below are of our breeders. The young adults you will receive are starting to pair up and will look similar to our breeders below. I cannot guarantee a specific sex. If your looking for a great starting angelfish to breed, this is it. Strong, great eater, and amazing parents. 
Live delivery guaranteed.
Shipping Calculated at Checkout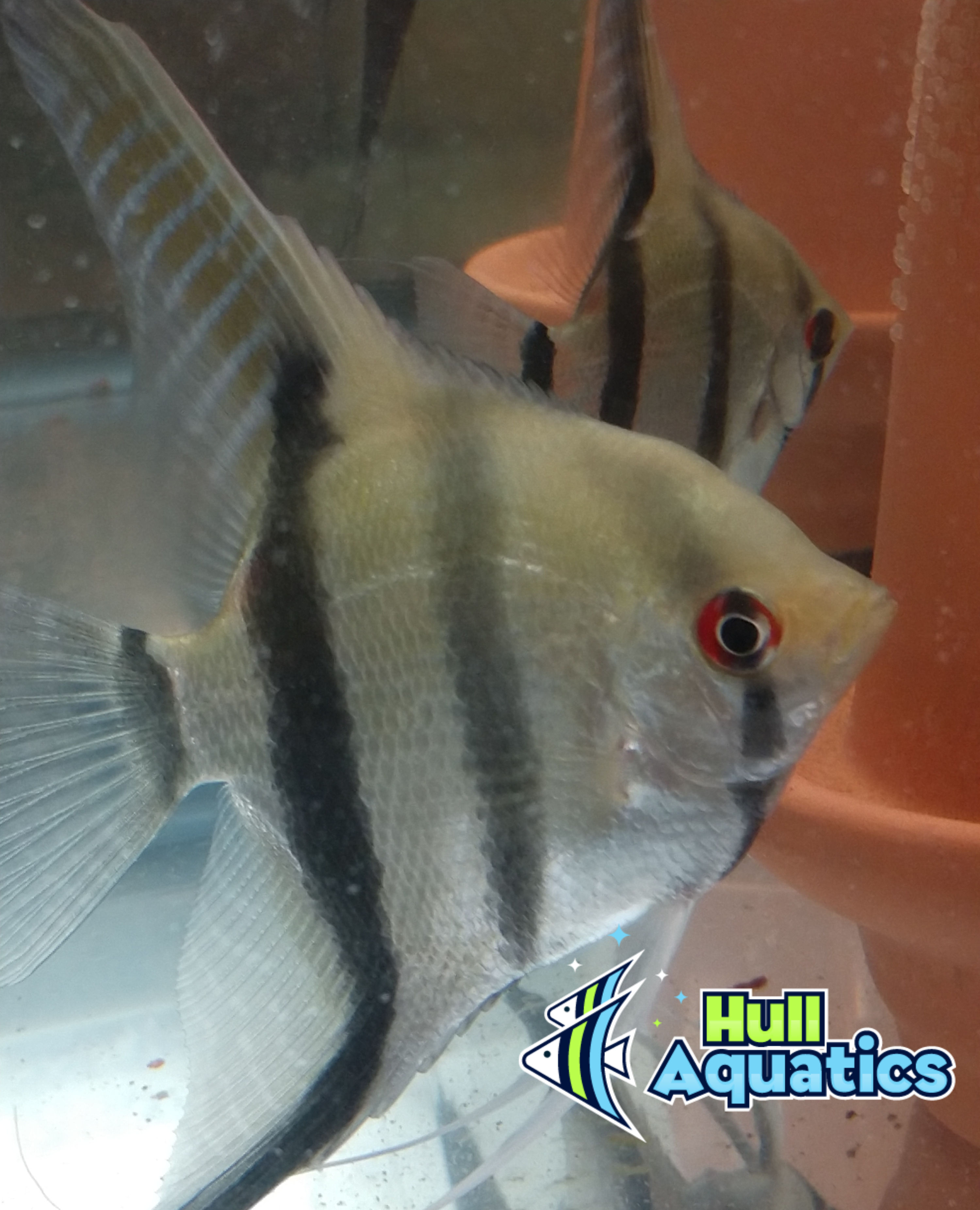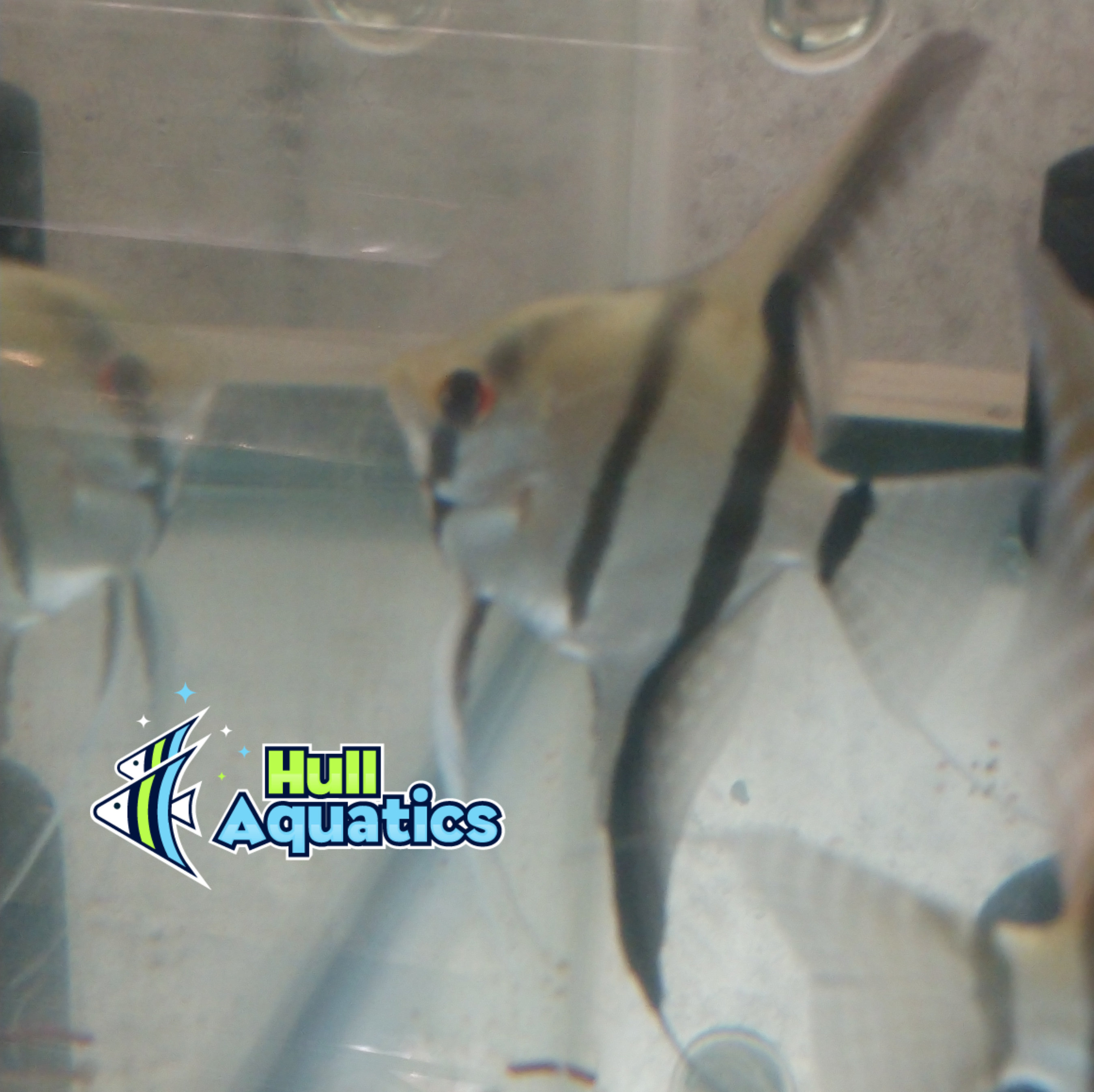 Live delivery guaranteed.