Silver Ghost Angelfish - Adult Breeding Pair
description
Gorgeous Silver Ghost Angelfish Breeding Pair
Young healthy Silver Ghost Angelfish Breeding pair. Each Breedig pair that we sell, has raised at least 2 spawns to the wiggler stage. Nice spotted or striped pattern that will intensify depending on the mood of the fish. This will darken during breeding.
Live delivery guaranteed.
Please choose Express Priority Mail only as these cannot survive more than a day or two in transit. Any orders placed for Adult Angelfish without Express shipping will automatically be canceled.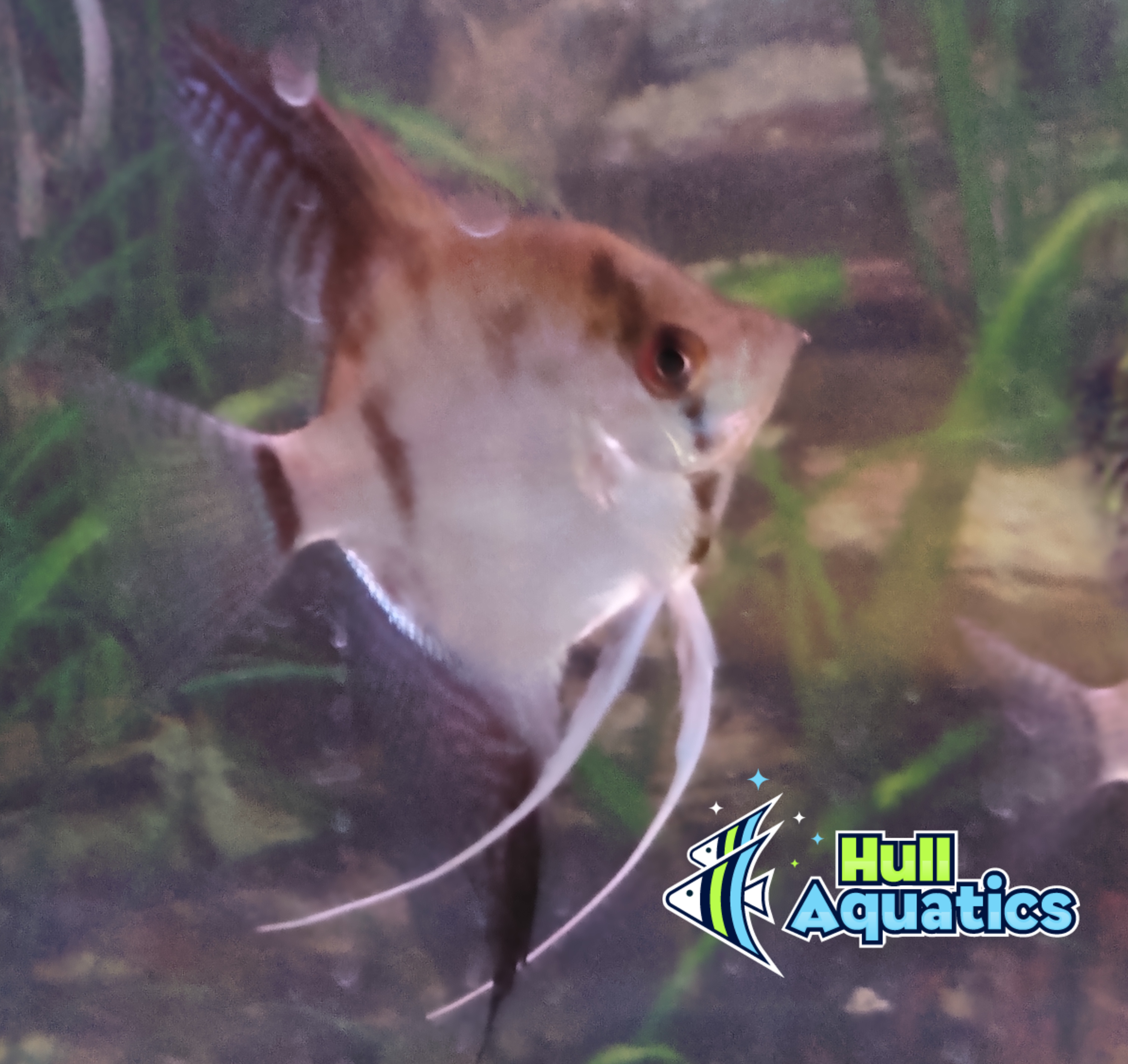 Live delivery guaranteed.