description
Gorgeous Sunset Pearlscale Angelfish Young - 3 Fish
3 Young healthy Sunset Pearlscale Angelfish at Dime size. As you can see from the pictures of our breeders below, the Orange Sunset color on their heads is bold and bright. The Pearlscale covers the majority of the body and has a great reflective quality. We also have a very limited quantity of these that are blushing. If you are interested in the Blushing Sunset Pearlscales, please contact me for availability as they sell out fast.
Live delivery guaranteed.
Shipping calculated at checkout.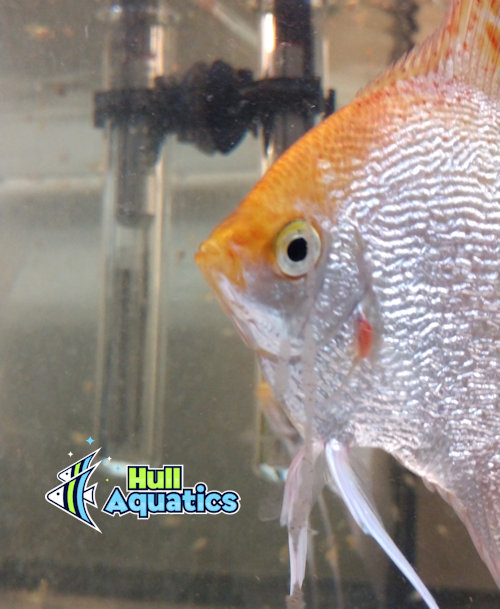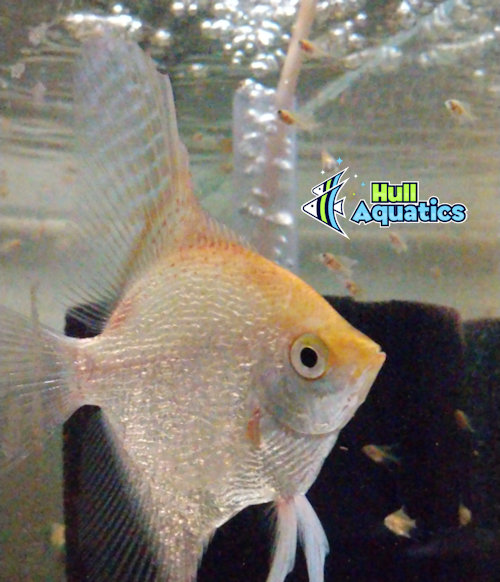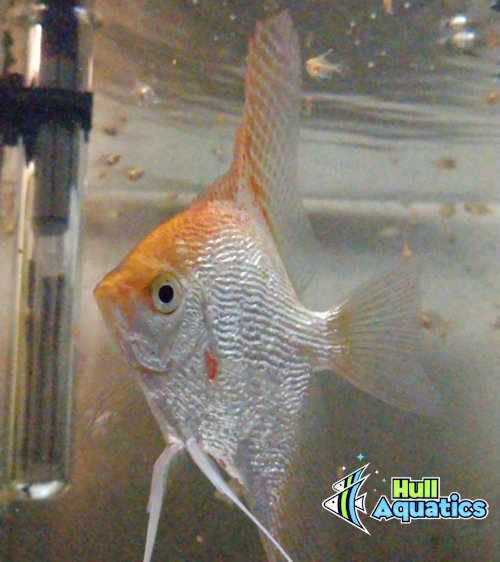 Live delivery guaranteed.