Turkana Jewel Cichlid (12 Fish)
description
Turkana Jewel Cichlid (Hemichromis Exsul)
Gorgeous Turkana Jewel Cichlid Young. The picture below is of an adult male. Gorgeous red coloring. We include 12 young that are 3/4 to 1 inch in size.  The young will not take on the adult coloration until they are approximately 2+ inches in size.
Live Delivery Guaranteed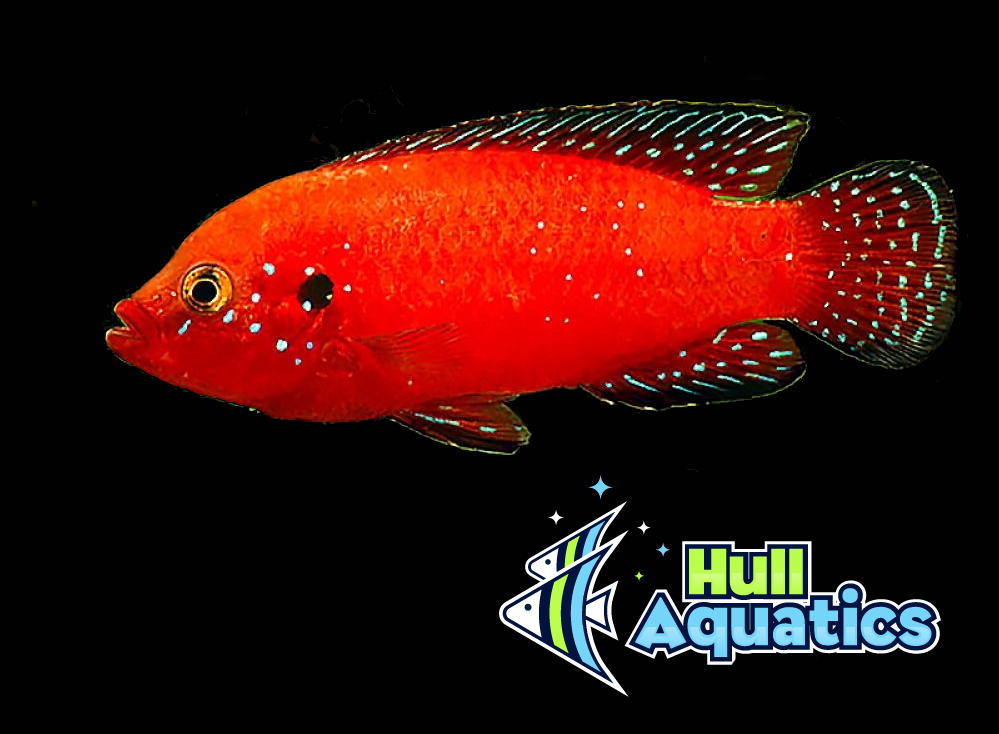 Live delivery guaranteed.